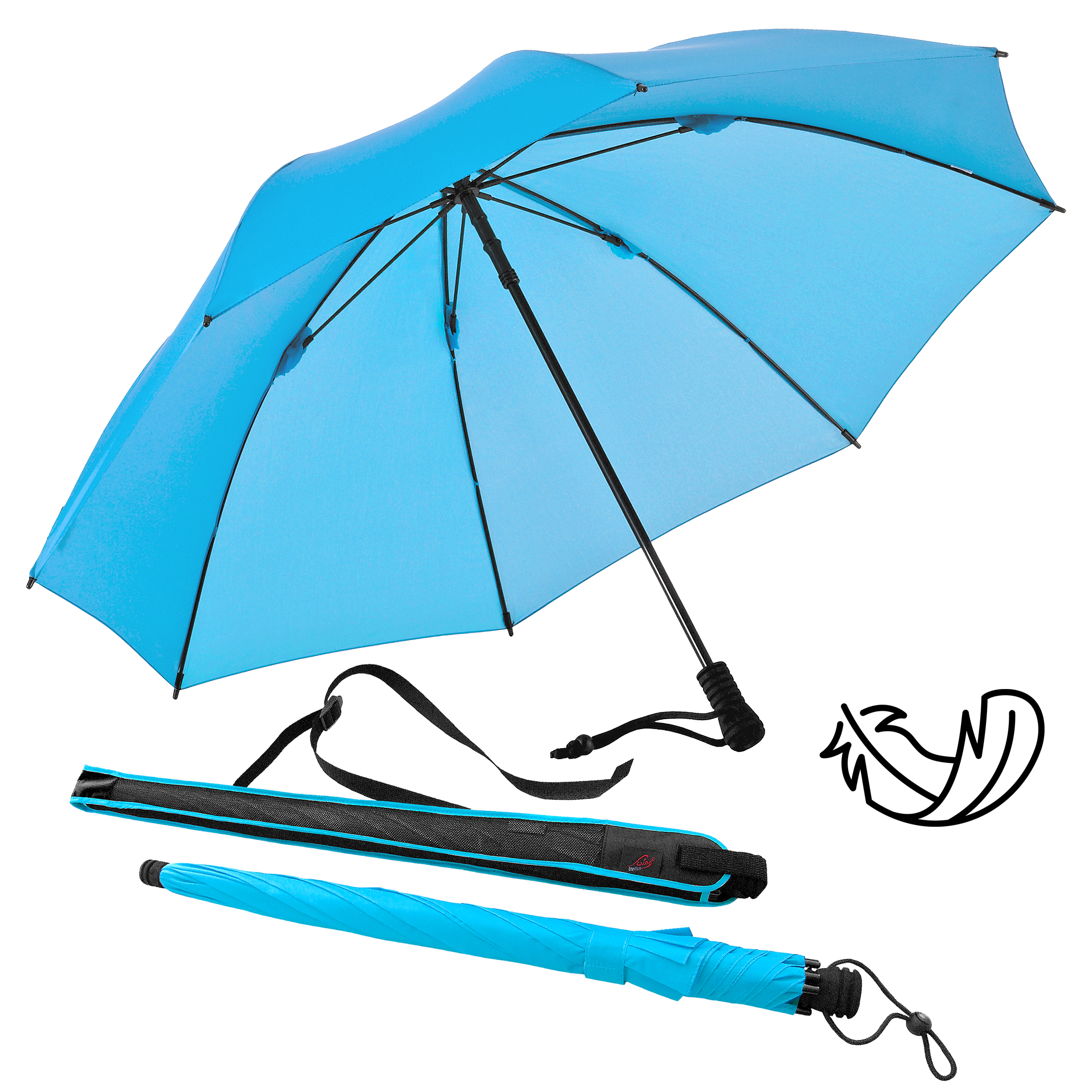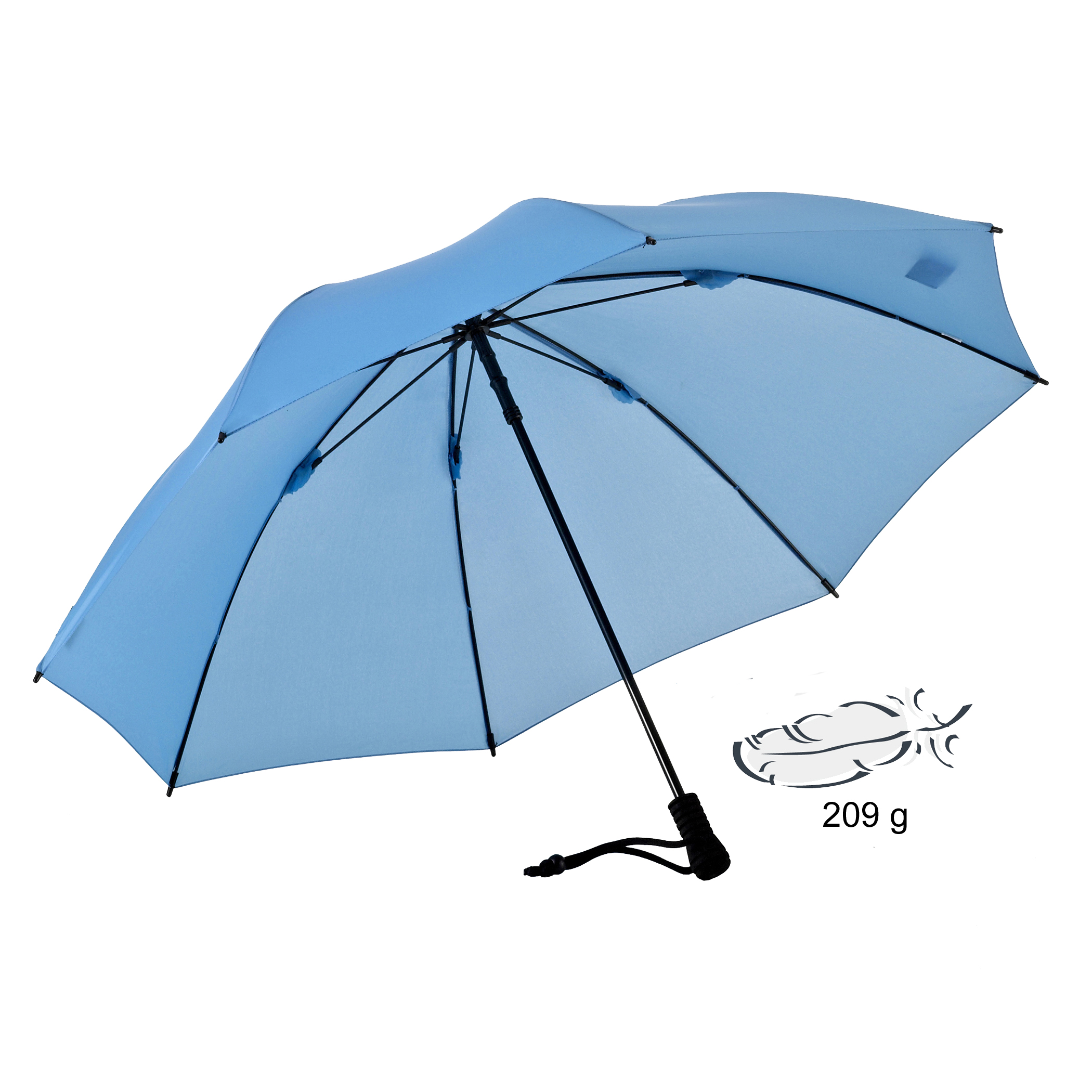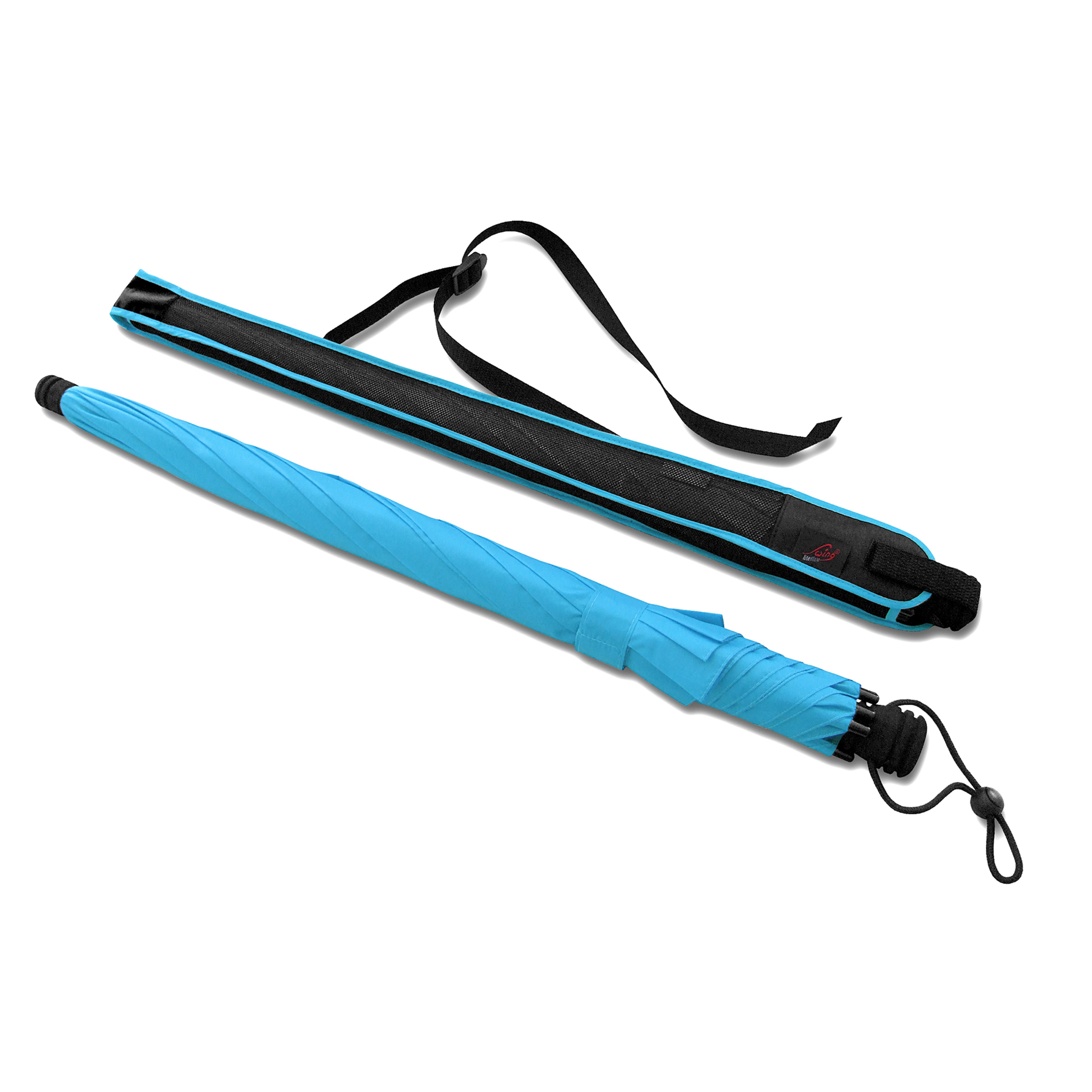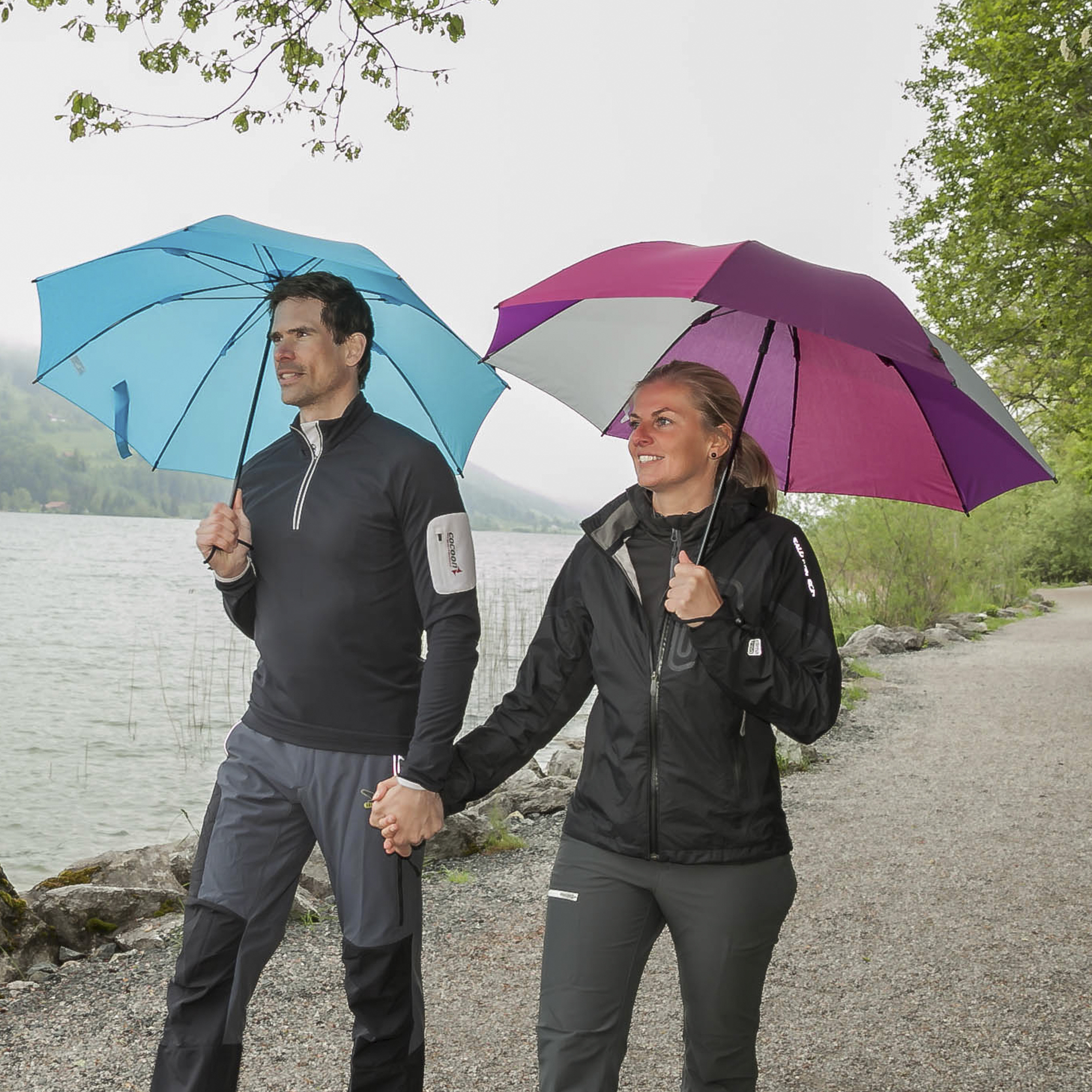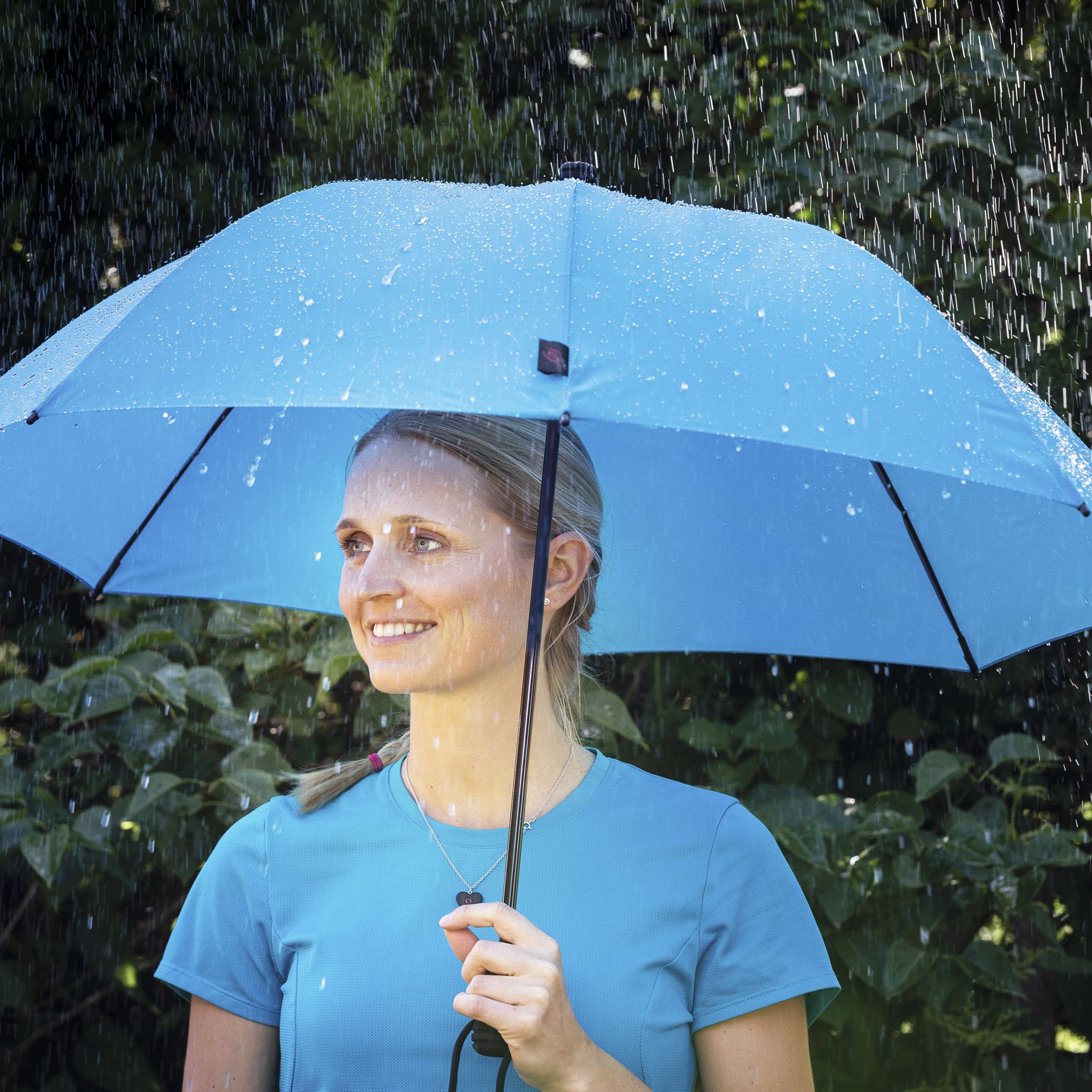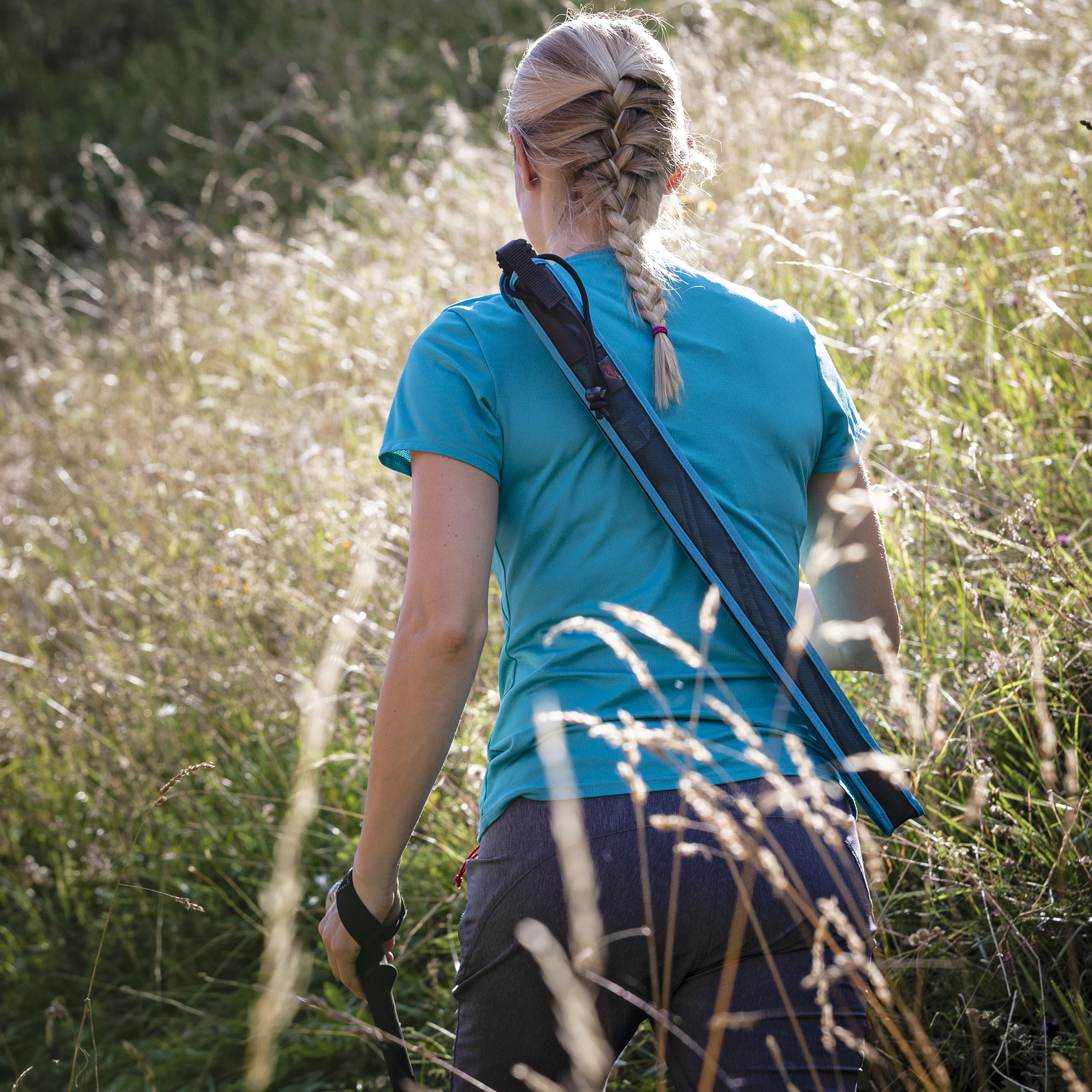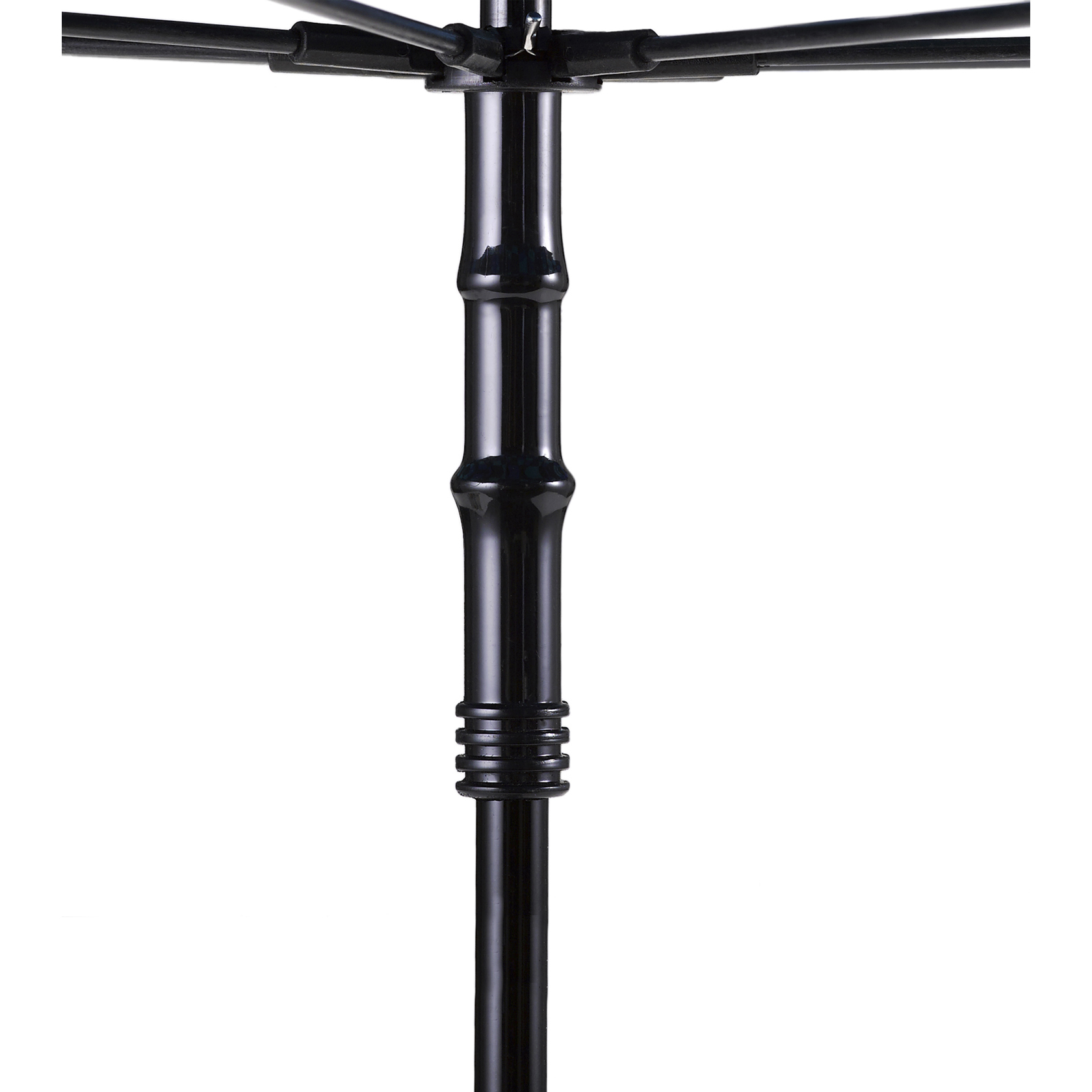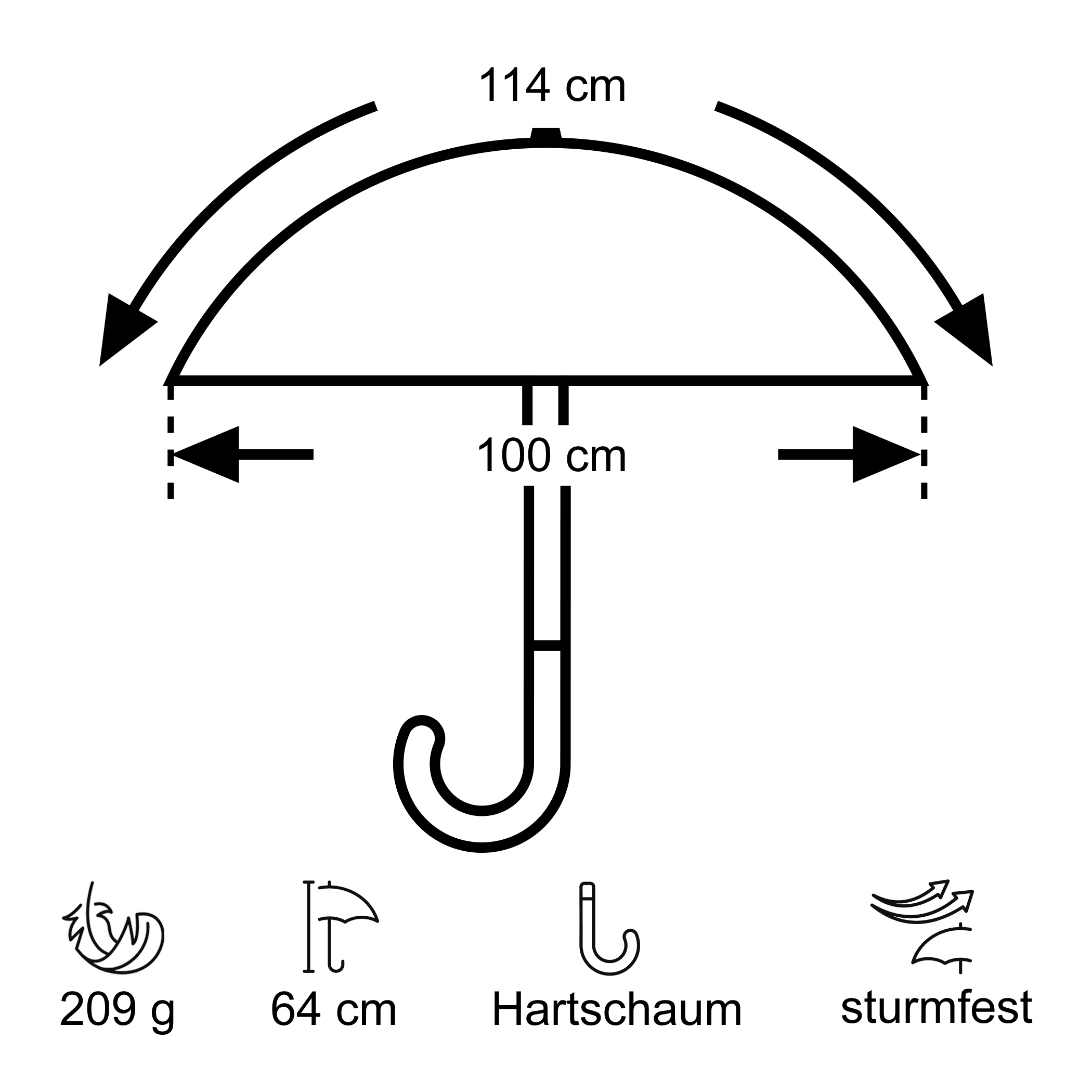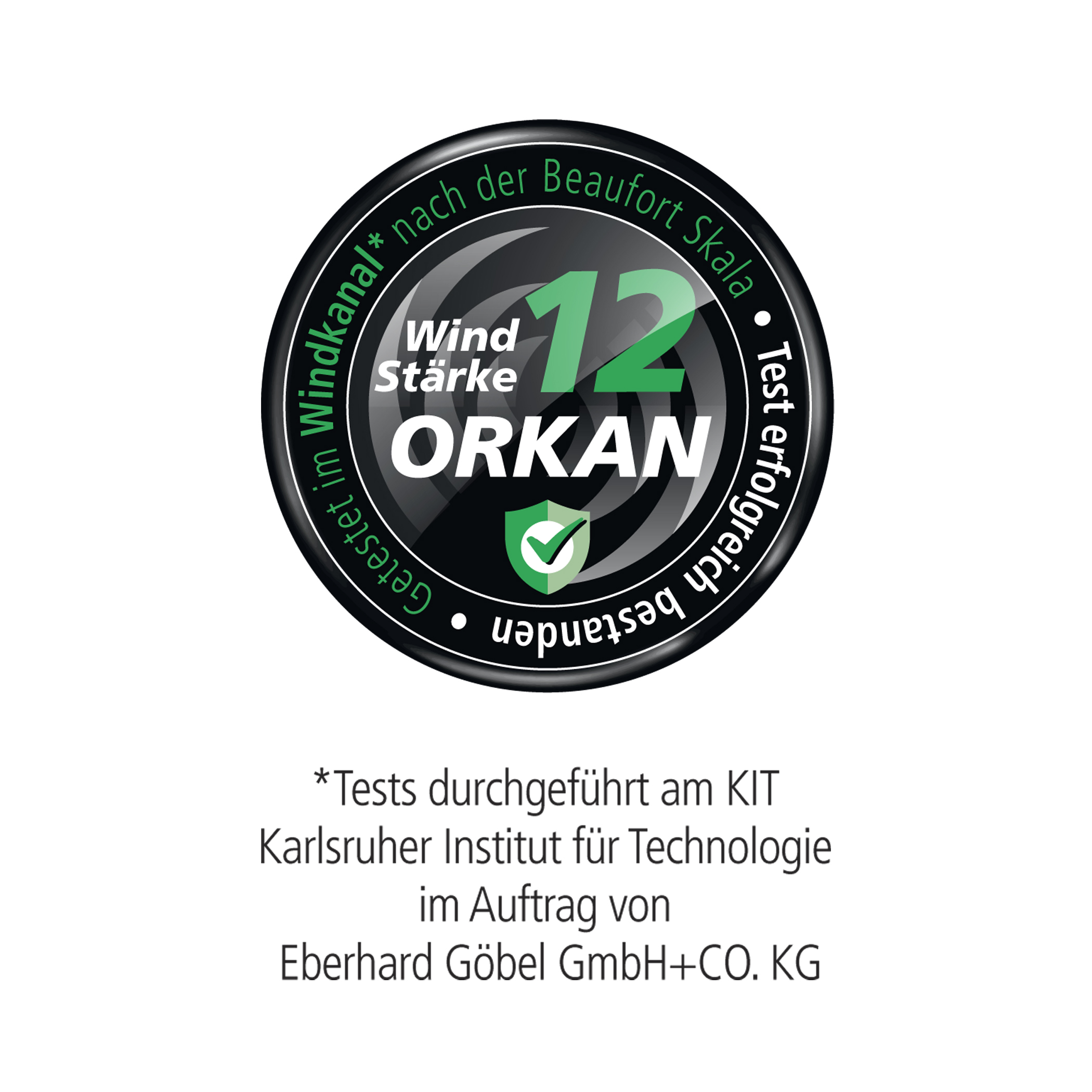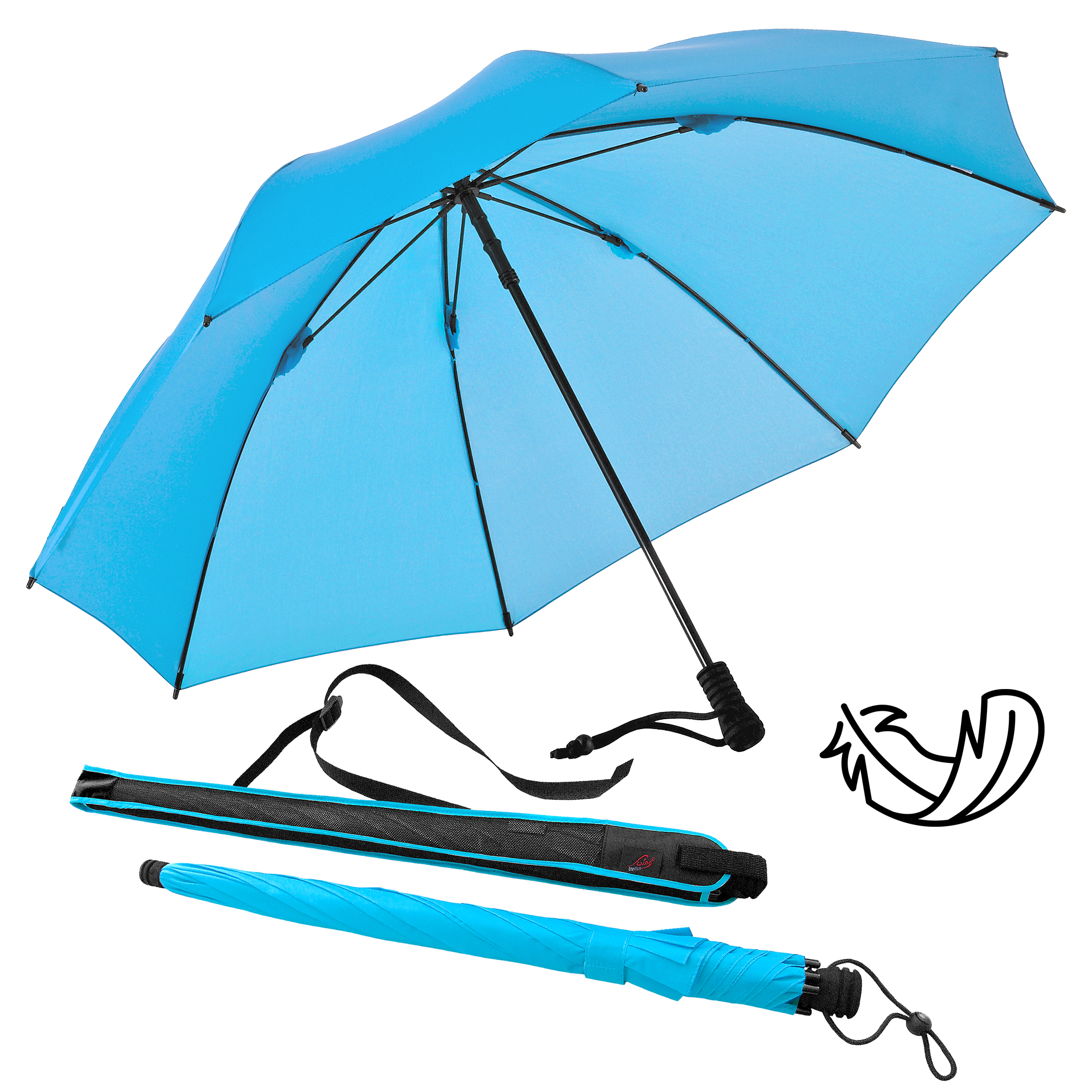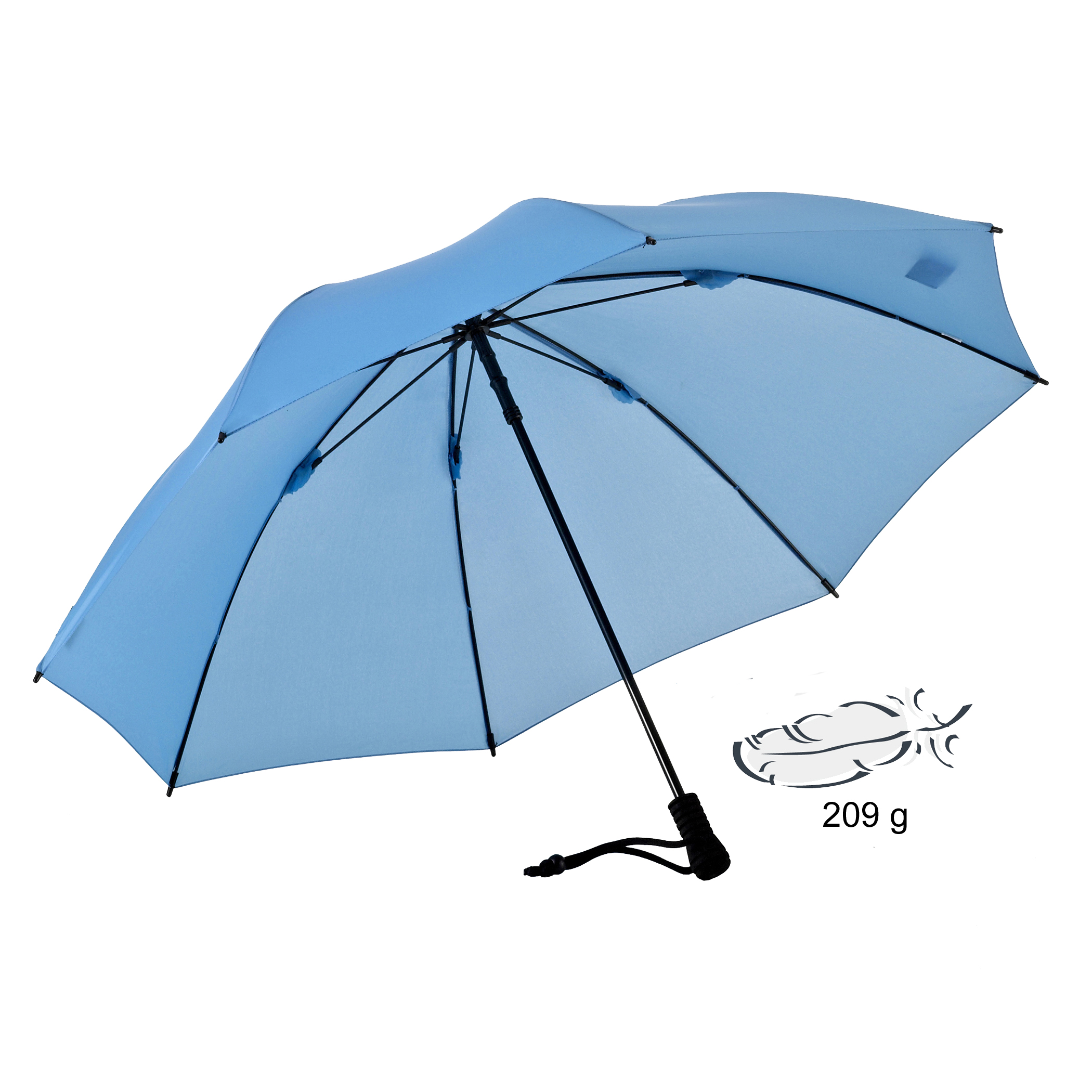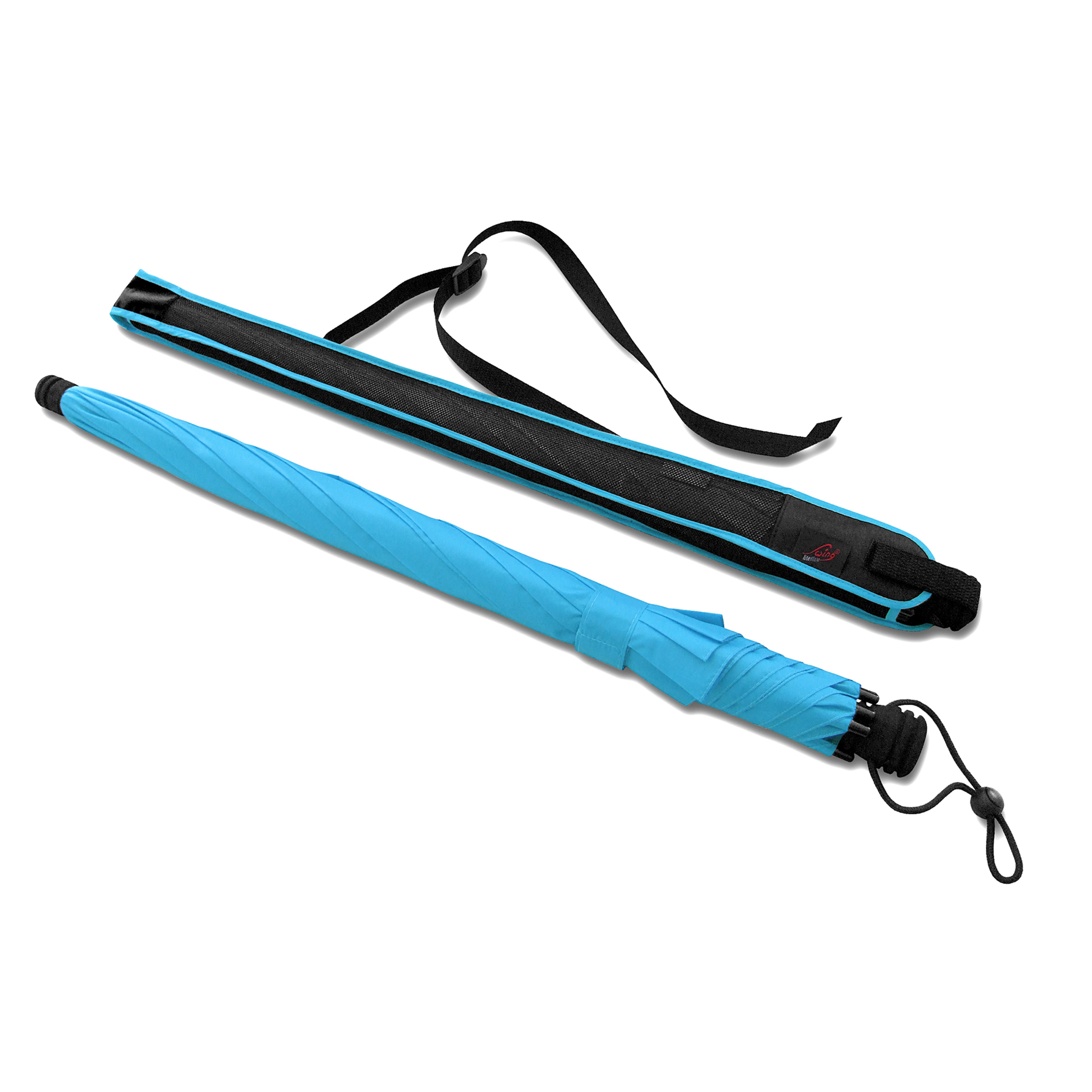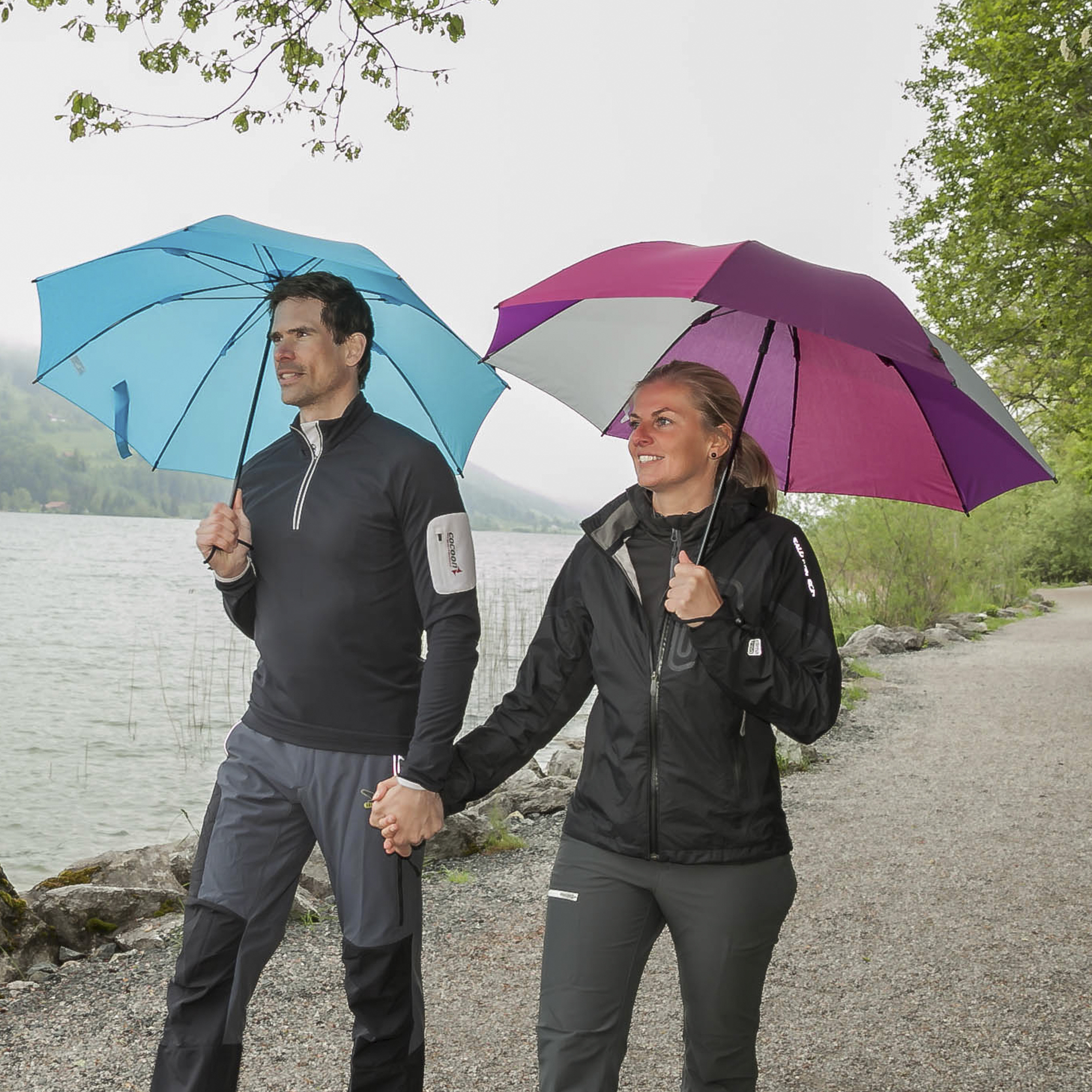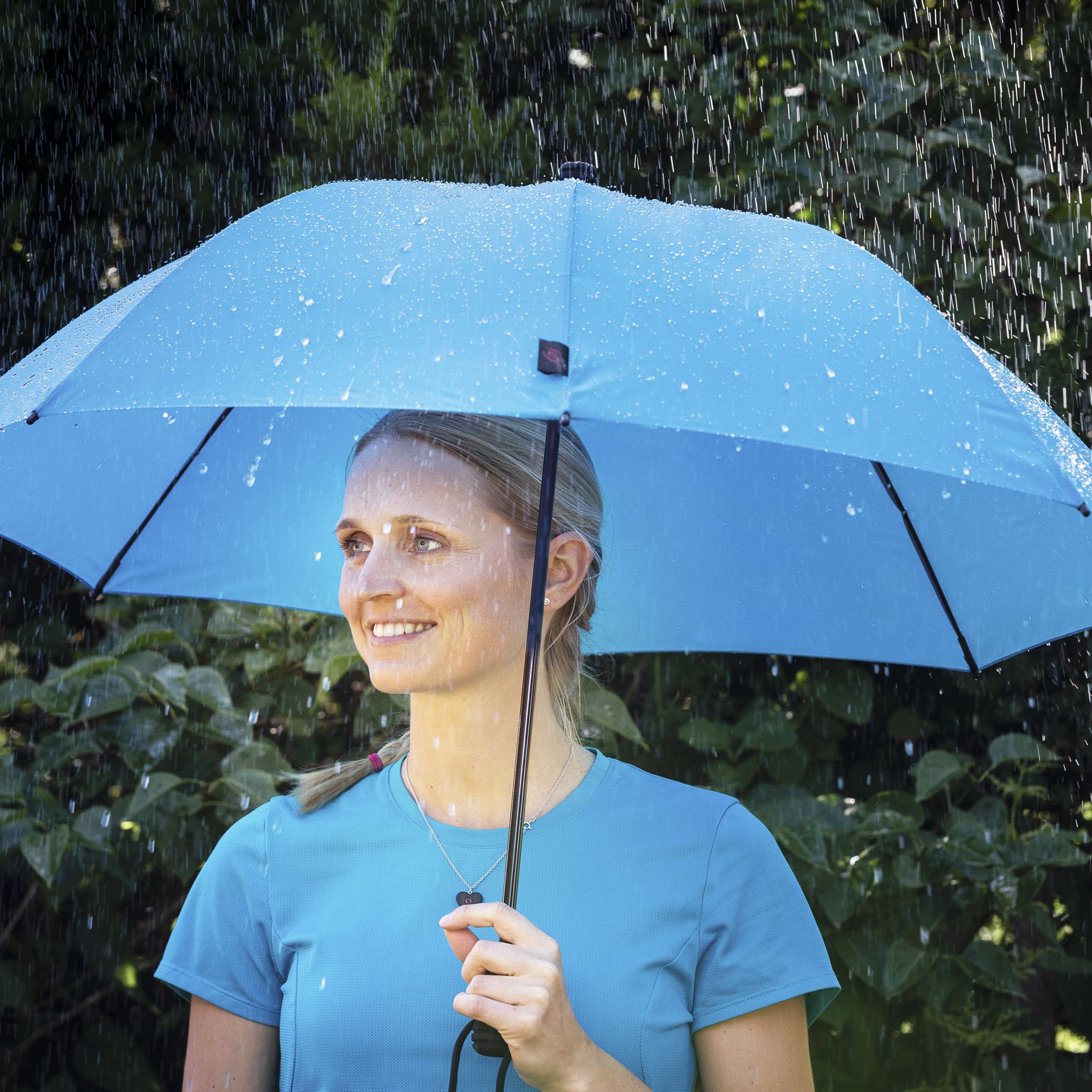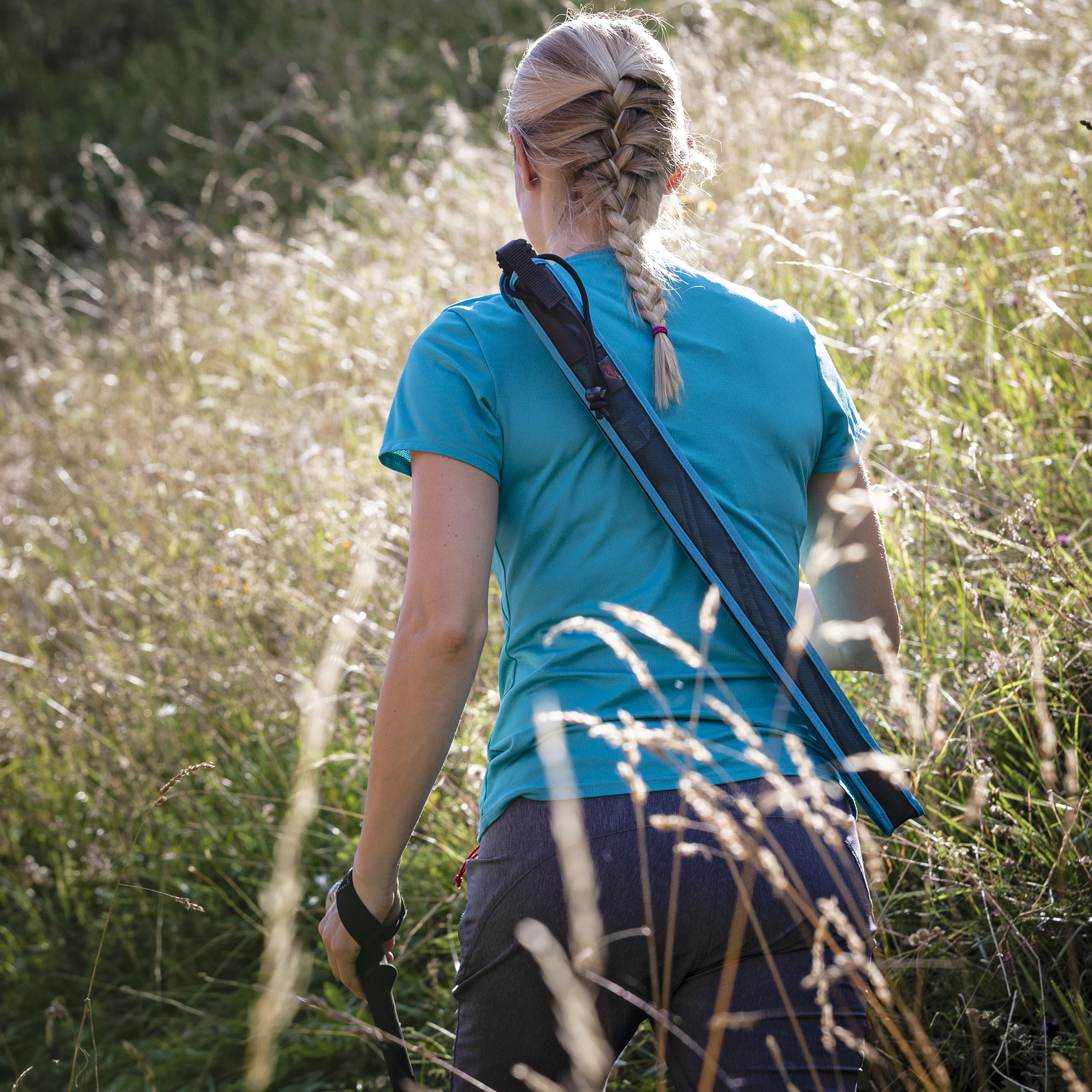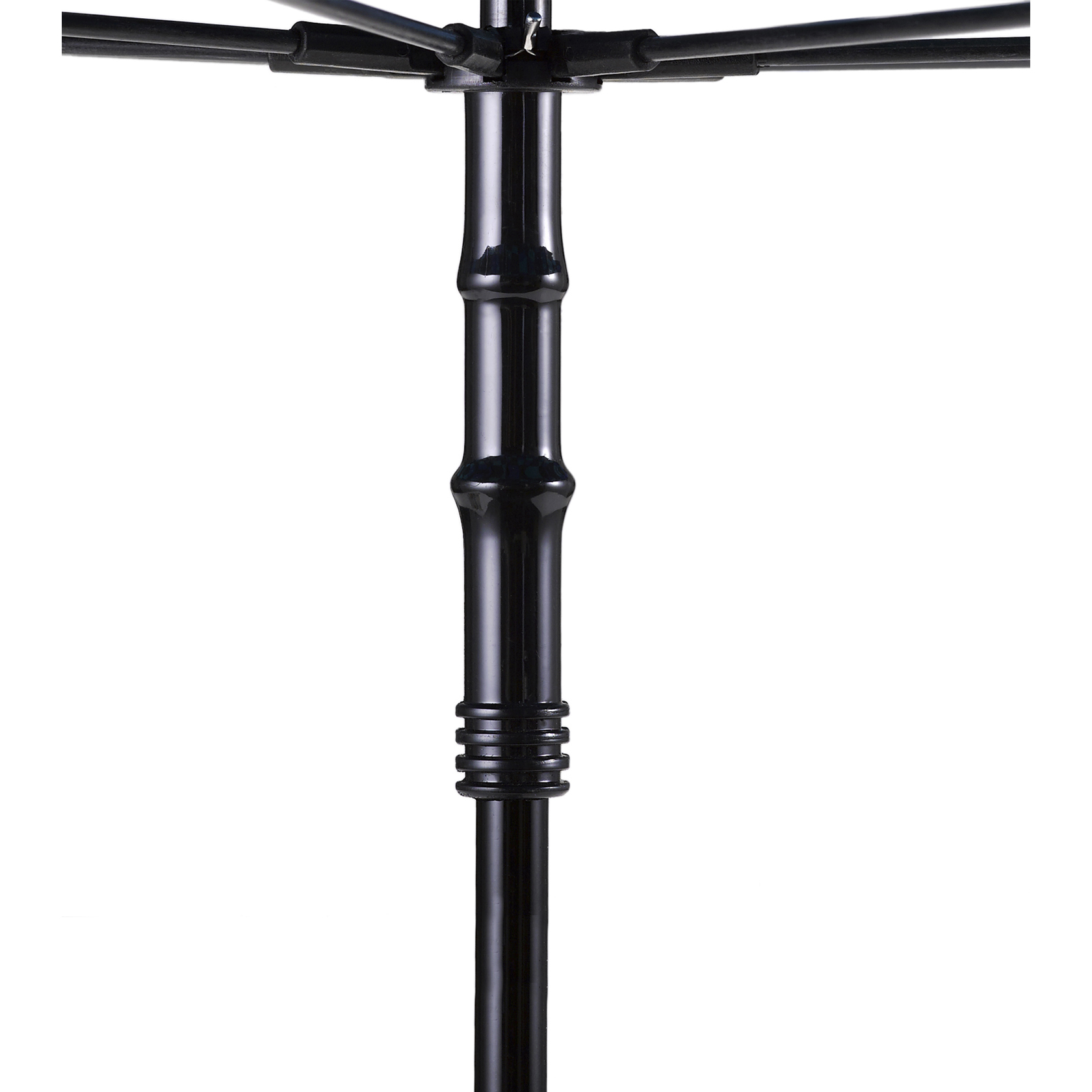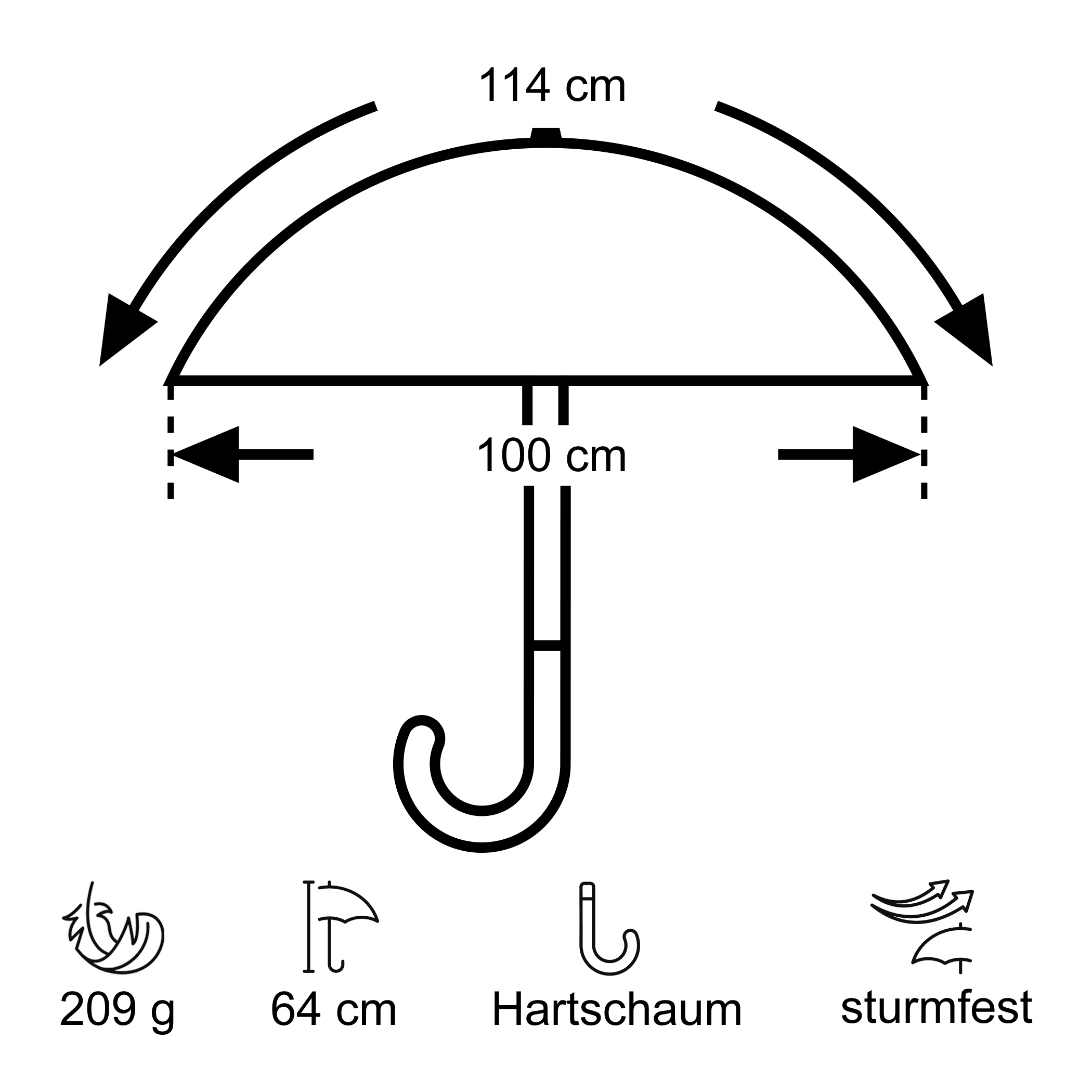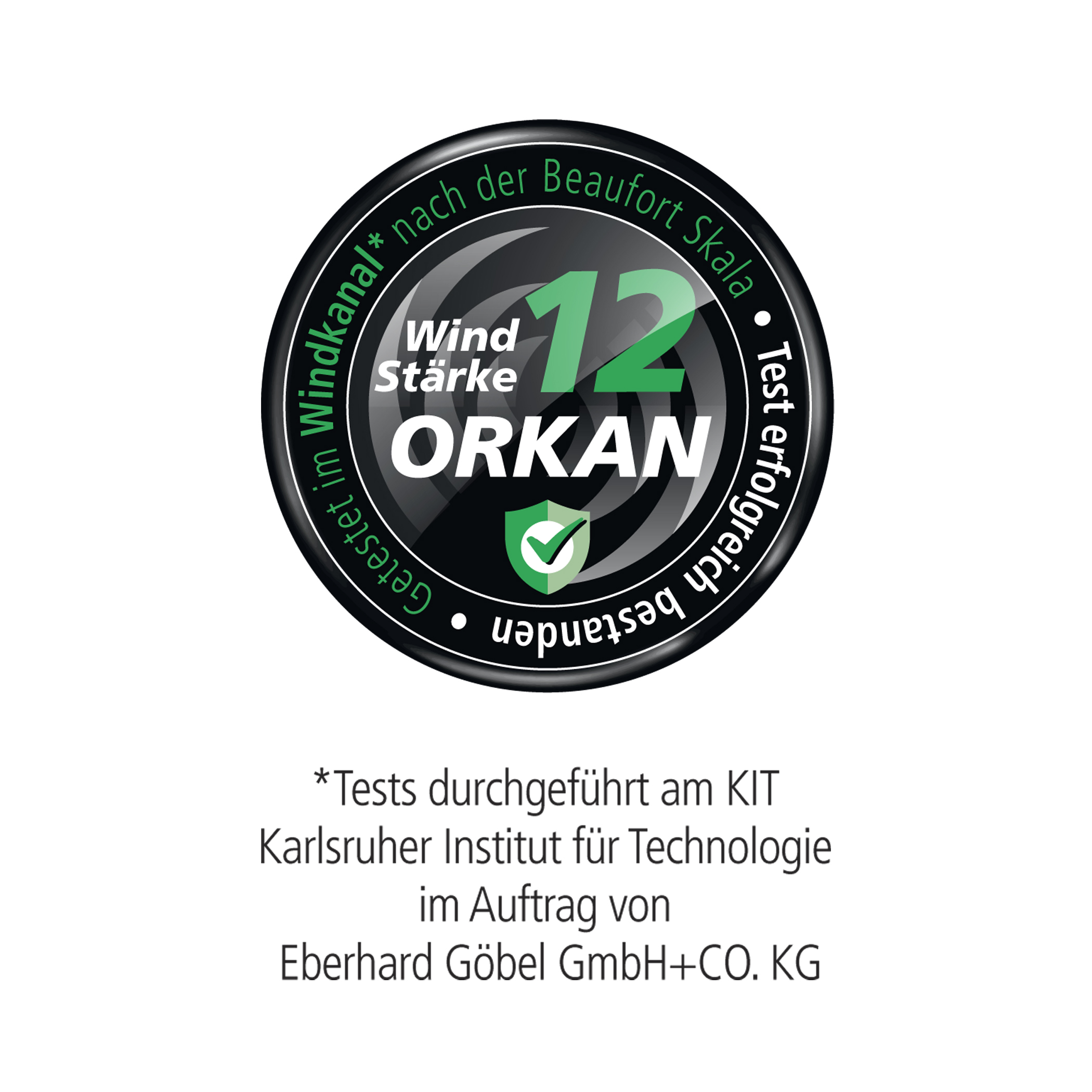 Available, delivery time 3-5 days
Description "Trekking umbrella Swing liteflex, light blue"
Extremely lightweight - and highly flexible at the same time.
The stormproof trekking umbrella "Swing liteflex" is a high-quality glass fibre stick umbrella in the ultra-light class. It is used whenever the weight is important. Thanks to its special lightweight construction and the use of very lightweight materials in the frame and the canopy, it can be worn loose and fatigue-free in the hand. The fly weight is transported in the practical protective canopy directly on the back or outside on the backpack. An additional weight load is hardly noticeable because of its unbeatable low weight. However, the umbrella with manual safety runner is not only light, but its stability in the wind and longevity are just as noteworthy. In the wind tunnel of the Karlsruhe Institute of Technology, it survived max. wind speeds of up to 150 km/h .
Technical data "Trekking umbrella Swing liteflex, light blue"
Classification:

stick umbrella

Colour:

light blue

Features:

quick-drying canopy

, stormproof

, PFC free

, extra light

Diameter of canopy:

100 cm

Opening mechanism:

manual

Closing mechanism:

manual

Length closed:

64 cm

Length opened:

64 cm

Weight without case:

209 g

Weight with case:

290 g

Number of panels:

8

Material type of canopy:

polyester

Material type of frame:

fibre glass

Material type of handle:

rigid foam

Type of handle:

straight handle

Type of runner:

runner without push button

Scope of supply:

protective case with adjustable shoulder strap
Data according to manufacturer. Errors and changes reserved.
Minor colour deviations between the original product and its depiction on a computer display
or in printed matters are due to technical reasons and constitute no defect.
Features "Trekking umbrella Swing liteflex, light blue"
Ultra-light high-end trekking umbrella

Specially tempered glass fibre stick; highly elastic, almost unbreakable glass fibre struts
Tested in the wind tunnel at KIT (Karlsruhe Institute of Technology): it survived wind speeds of magnitude 12 (hurricane)
All parts are corrosion-resistant and therefore durable
Button-free runner for easy opening and closing
Extra light polyester canopy
Quick-drying due to the lotus effect

Super light, ergonomic handle made of rigid foam with individually adjustable carrying strap
Handy protective case with net insert for optimal ventilation
With the adjustable non-slip shoulder strap, the umbrella can be comfortably worn on the back when closed
Videos "Trekking umbrella Swing liteflex, light blue"